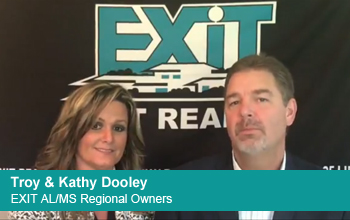 You are part of EXIT Realty, a company with a proven track record that boasts the most powerful formula in the real estate industry. Shouldn't every real estate broker and agent know about this powerful brand? The Voicemail Marketer is a state of the art, easy to use technology that when utilized properly can dramatically increase brand awareness.
Our Voicemail technology allows you to record and deliver targeted marketing messages to thousands of peoples' voicemail boxes without ever having to pick up the phone. Avoid the hassle of traditional phone calls and deliver custom messages to your potential leads in a non-intrusive way. Customers are more likely to respond because they can return your call at their convenience, instead of being forced to engage in a live phone conversation at an awkward time. The Voicemail Marketer is fully compliant with industry regulations, and is proven to generate a highly effective call-back rate. Some of the benefits of using The Voicemail Marketer include:
Professional Guidance and Free Script Advice
Ability to Deploy Thousands of Messages per Minute
Disperse Voicemail Drops Throughout the Day
Your Messages Never Expire
Cost Effective
See firsthand what sets Broker to Agent and our products apart from the competition. Request a Free Consultation Today!